ANCHORING LIFE ON AN EXTRATERRESTRIAL FOUNDATION

SHIP WITHOUT SEA

since2021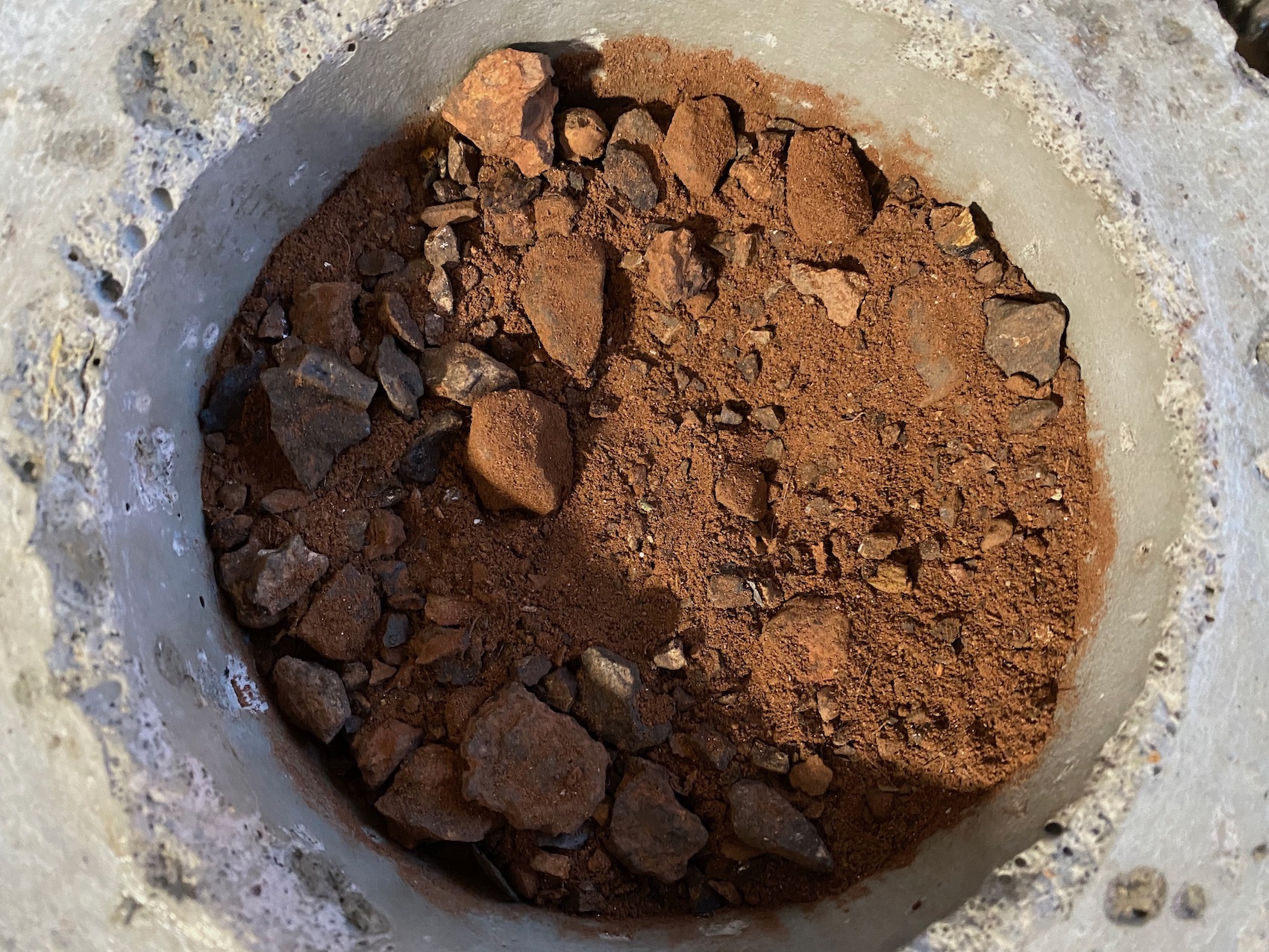 STARTING TO COLLECT DATA ON GROWiNG ON METEORITES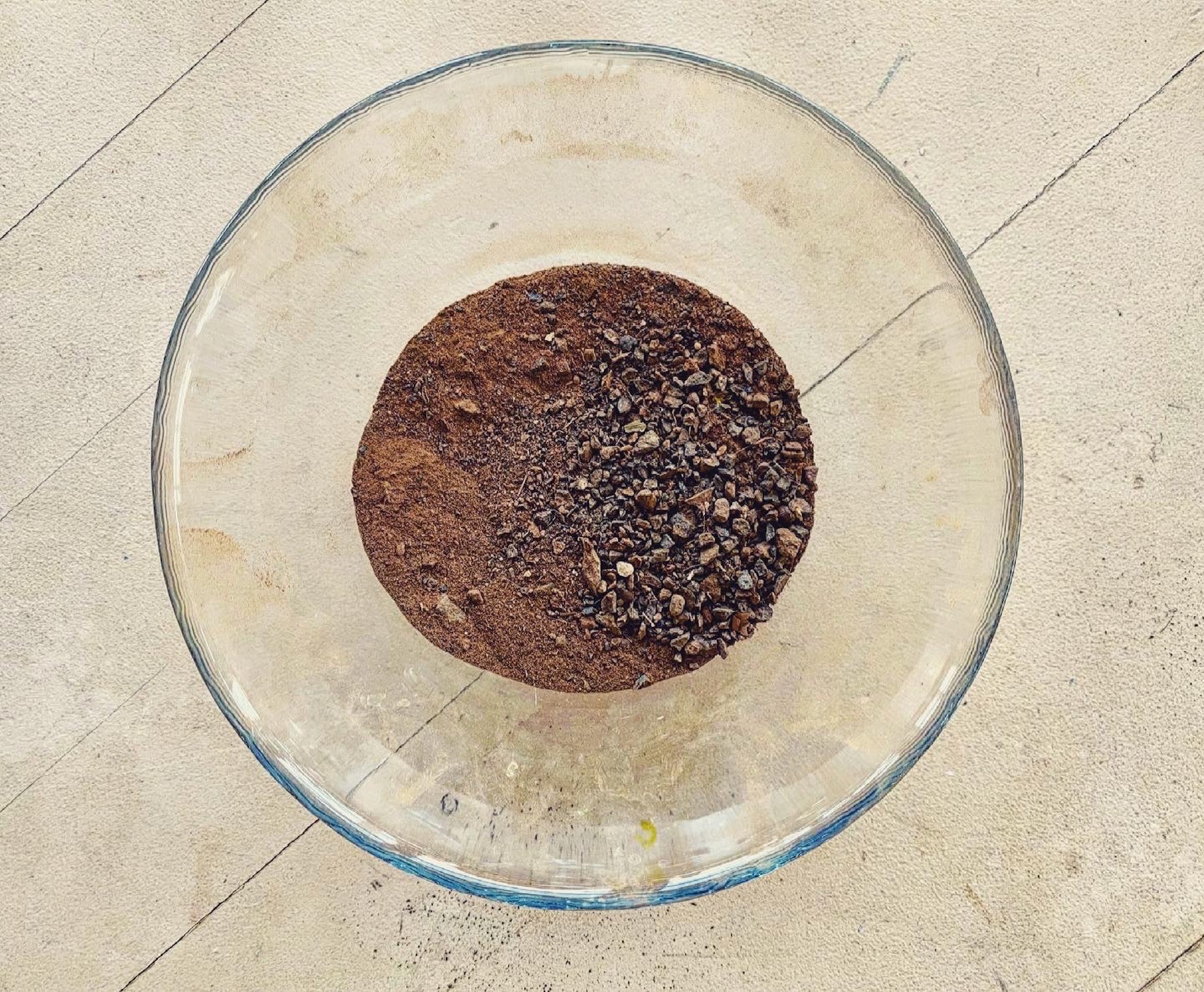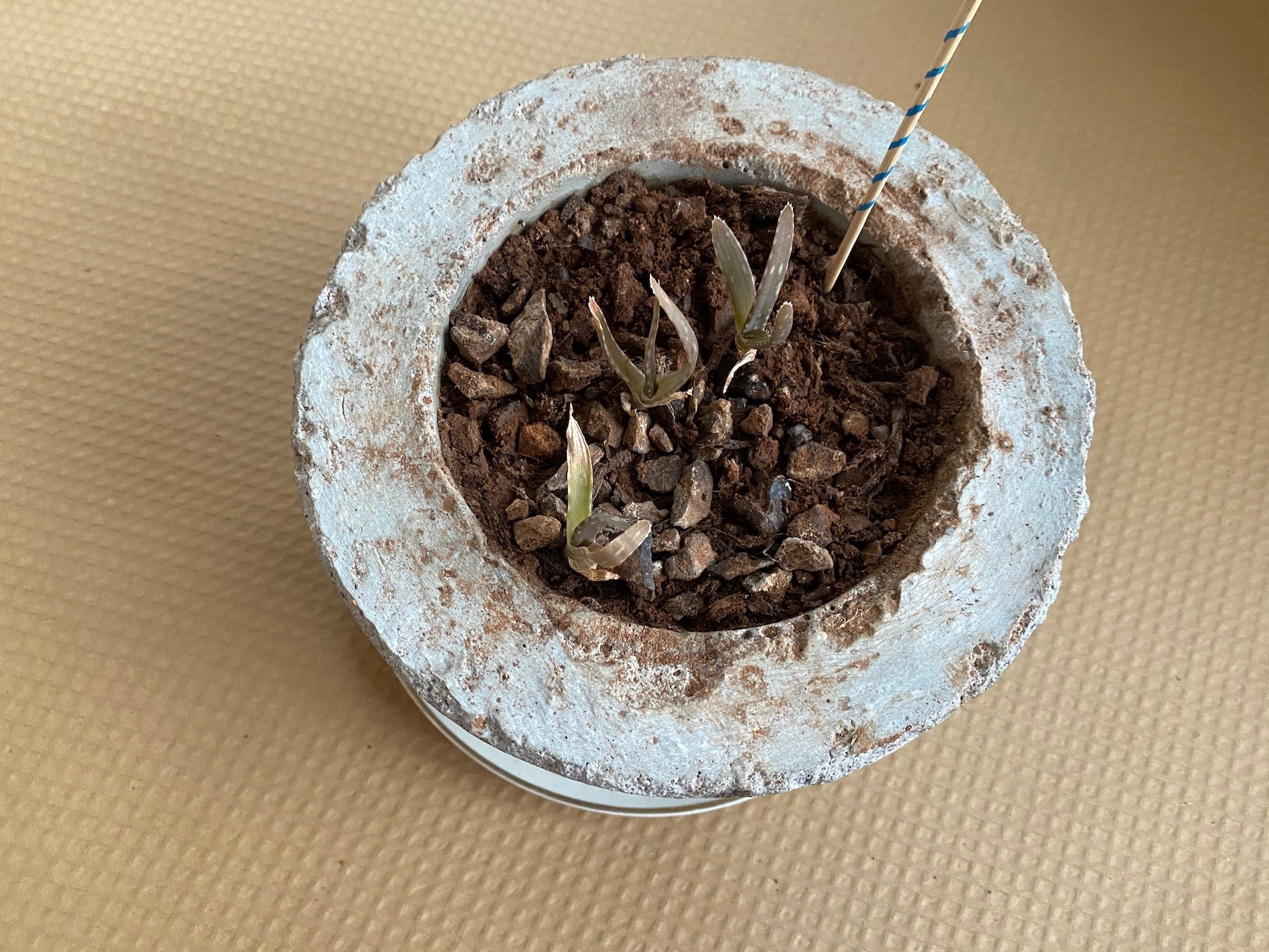 it is rough for the plants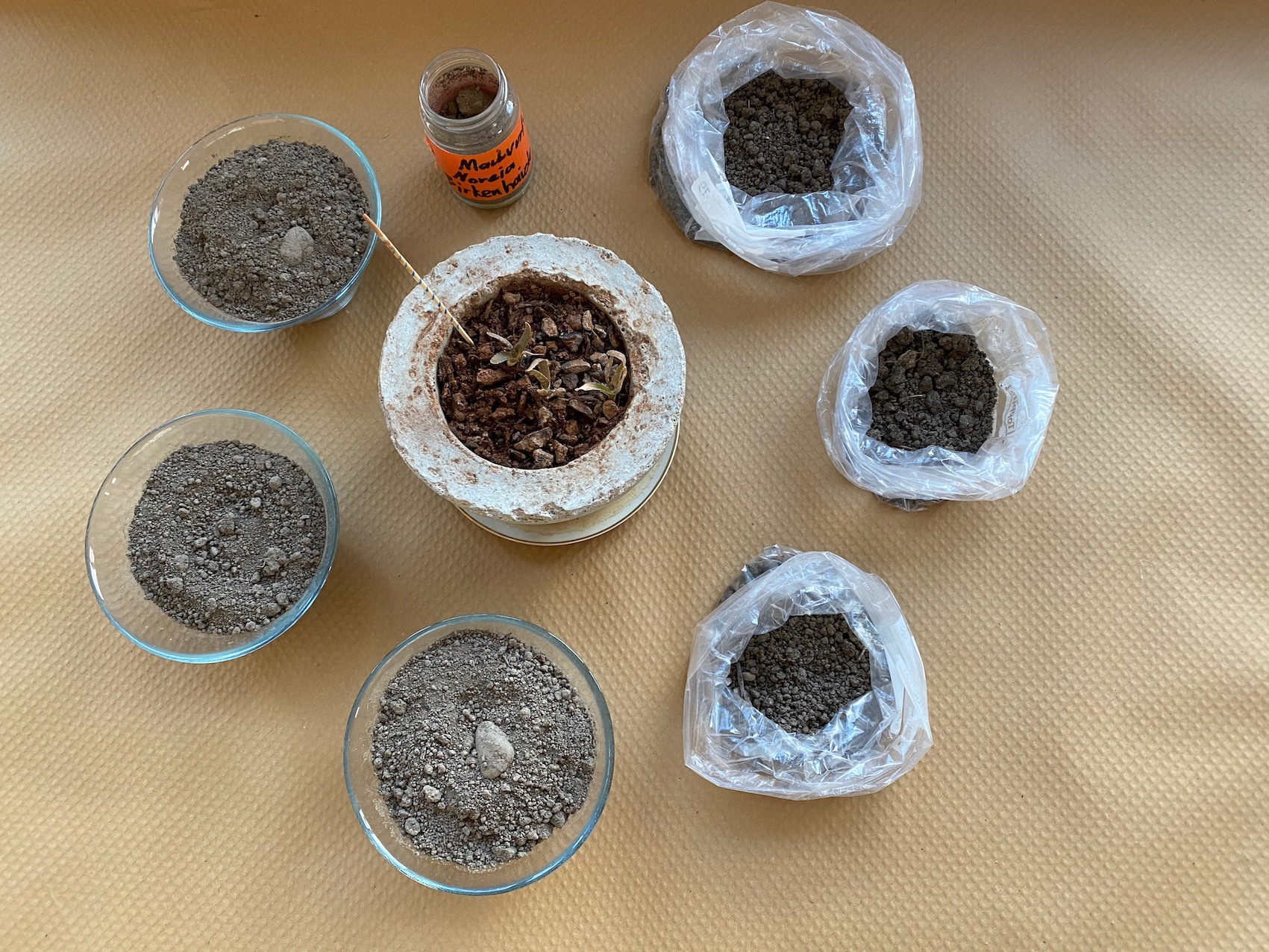 terracotta pot since summer 22 with new plants - crassula ovata (geldbaum) - plectranthus venteri (rosenweihrauch) - an aloe vera was as well inside but again did not make it on the extraterrestrial foundation - like the ones showed above. crassula ovata is not vivid. plectranthus venteri is the first plant who is becoming alive and showed within 6 month the growth of 1,5cm
first success of growth and synergetic relation
Breathing life into meteorites or opening up a field for galactic plant medicine. Anchoring life on an extraterrestrial foundation since 24 moons .

So far only Plectranthus venteri is starting to connect with the star-earth. Many others just gave up in this culture clash.
Today I planted some nettles (even I already tried without success), Coleus Amboinicus and Cuban Oregano. Crassula ovata did not grow a bite in the last 6 month and I actually wanted to take this one out of the pot. Surprisingly the plant stucks well, so the roots seem to be intact and I decided to let the money tree still be part of the experiment. There has never been before such a high variety in the pot and never before these beings of balance aka bubble spirits came by and welcomed them all in a circle.
Quite curious how this togetherness aka jungle will unfold.

Why Meteorites ? Because I started installing traps for meteorites in 2004 and never stopped. Since then traps for meteorites are receiver stations for extraterrestrial datas between inside and outside.
All my works with meteorites https://husar.solar/tag/meteor...
finally start growing after 27 moons
STATUS QUO 7.9.2023 - 30 moons
Tetradenia riparia, Plectranthus venteri, Crassula Ovata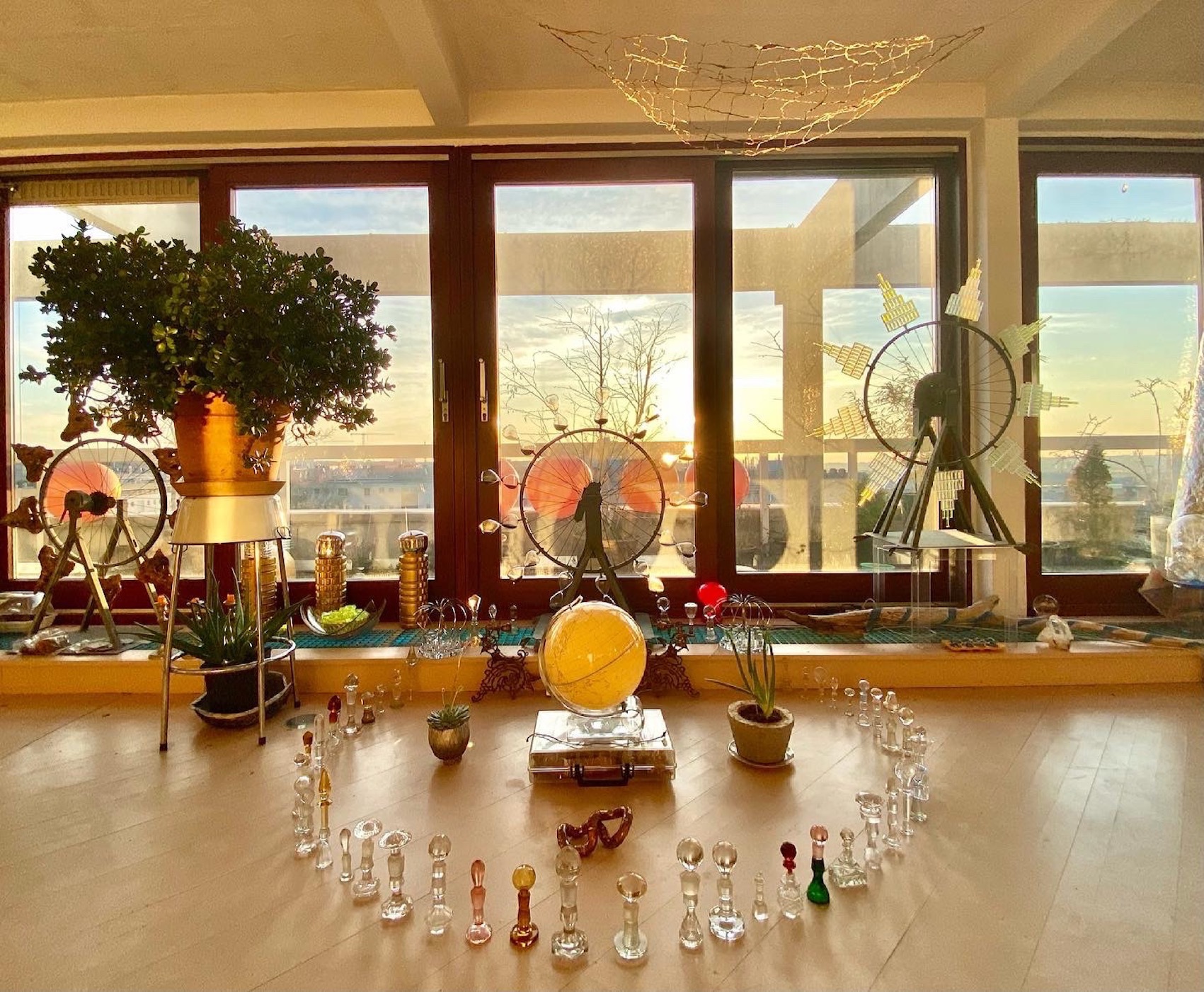 on the right you see the first aloe, we planted on the spring equinox 2021. after 3 weeks the roots were dead. so we tried it again with 3 tiny ones.
GRINDING METEORITES is meanwhile well established on the ship without sea
ET plant experiment
Filed in