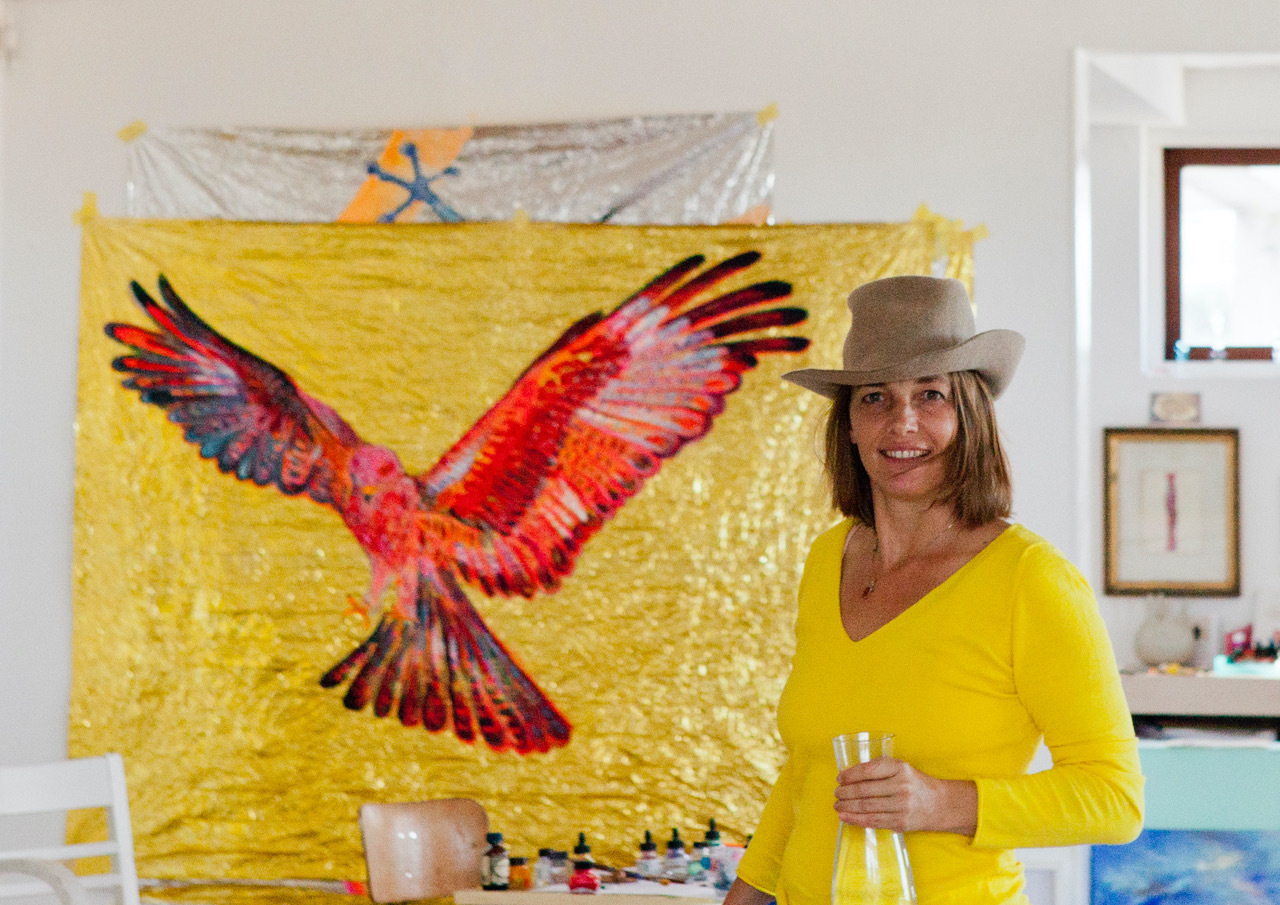 The horizon as a being of connection between heaven and earth is of central importance for Barbara Anna Husar. She is, amongst other things, a goatherdess in the desert of Sinai and has been mentored by the pre-islamic guardians of the millennia-old nomadic culture. Infinity and internal connections are driving her artistic research into characterizing the core issues of creation. From the umbilical cords of her flock of goats she has connected a hammock. Recently, she became an aviator, elevating a hot air balloon in the shape of an udder as a heavenly sign for the change in value, stimulating the discourse about the relation between culture and nature.
Barbara Anna Husars body of work is difficult to isolate. 4.535 billion years of Earth's history; meteorites, trilobites, dragonflies, dinosaurs, cows, flocks of goats – in social sculpture, performance, animated film, oil paintings and poetry. Her research is intermedial between prehistory and the reshaping of life. Barbara Anna Husar's international activity in the exchange of information between cultures, areas of knowledge and artistic media she pictures with: "I am part, intermediate part and particle accelerator."
Barbara Anna Husar is a visual artist, performer, director and author. She studied at the University of Applied Arts in Vienna, at the Gerrit Rietveld Academy in Amsterdam, received the Austrian State Scholarship and is Hubert Berchtold Award winner.
In Berlin, Beijing, Shanghai and Bilbao she was Artist in Residence. Solo exhibitions at the Natural History Museum in Vienna, Schloss Amberg Feldkirch (A), Altenrhein Airport (CH), English Building Art Space (FL), Kunstverein Ulm (D), stage back Shanghai (CHN), GoDownArtCenter Nairobi (KE)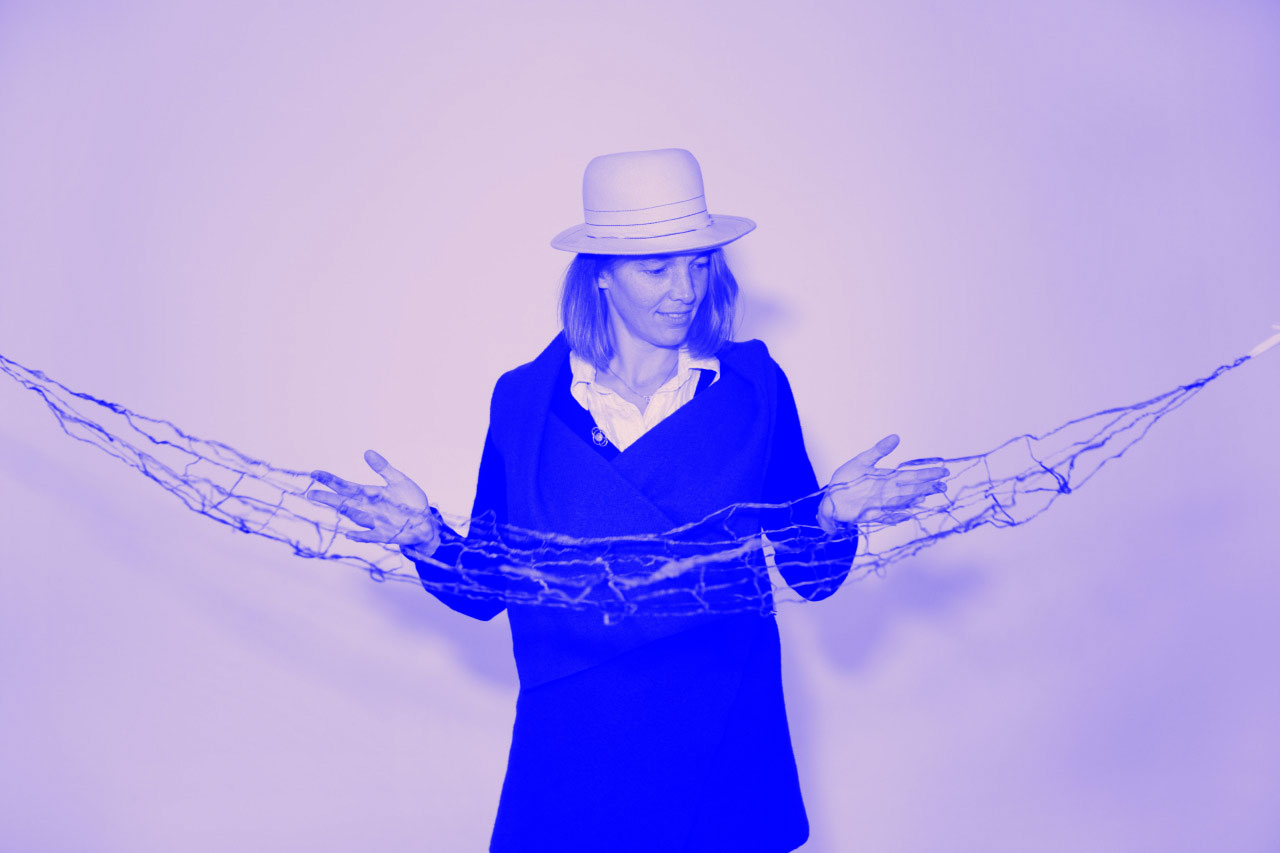 Awards, Grants, Residencies
2019, Award for Mobile Excellence by Google • 2015, artist in residence, Klangfestival Gallneukirchen | A • 2013, artist in residence, Berlin | DE • 2011, Redgate residency, Beijing | CHN • 2010, artist in residence, stageBACK, Shanghai | CHN • 2009, Hubert Berchtold Preis, Vorarlberg | A • 2009, Fundacion Bilbao Arte, artist in residence, (exchange with Kunsthaus Bregenz), Bilbao | ES • 2008, CPH Air, Kopenhagen, artist in residence | DK • 2008, Silvrettatelier, Bielerhöhe, artist in residence | A • 2007, Staatsstipendium für bildende Kunst, Österreich